We've developed tur.ai's deep learning knowledge base through 10 000+ hours of recording and we have then combined that with Amazon Lex and Lambda to create a workbot that is fun to engage with but also gets the job done. Elio's ability to do many functions at once can save your team time which will save money in the end. Added to this Elio's accuracy is exceptional. This means you don't have to navigate through human error.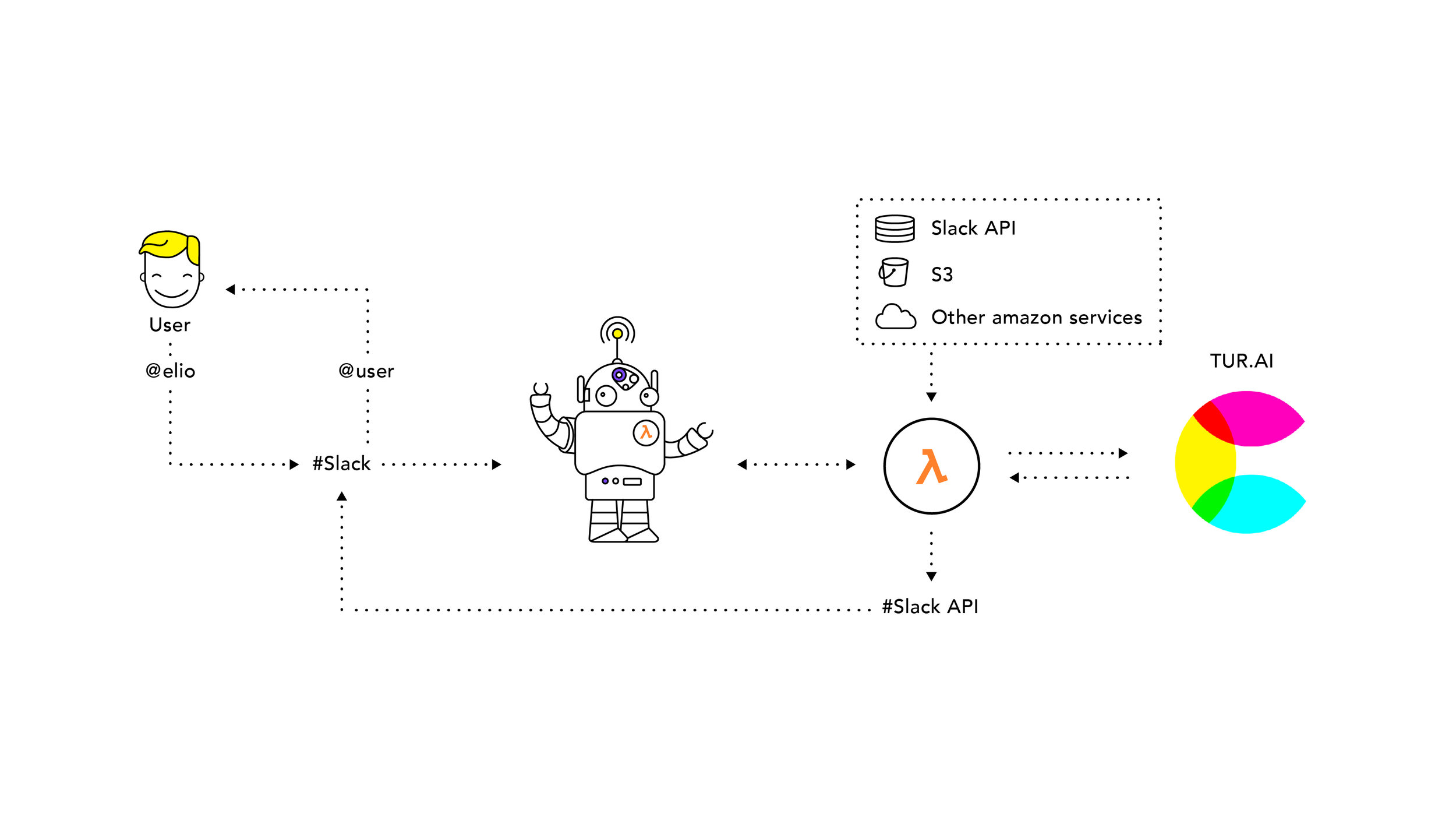 MULTI-TASKING, ACCURATE
INTUITIVE, HELPFUL
SAVE TIME, SAVE MONEY
Elio is able to pick up problems you may not see initially and offer advice on how best to solve those problems. He is like a real team member but better and sometimes funnier.
Elio is available to you everyday, all day. When you're on the tightest timeline he could be the difference between a project failing or making it a success.